In an economy fueled by oil, Kuwait soon realized that it did not need foreign capital but foreign labor for its development goals. The very formula she used to chart her growth is now coming back to haunt the small, but wealthy, Gulf nation.
Kuwait has decided to arrest and deport an unknown number of people who participated in a protest against two BJP spokespersons who made derogatory remarks about Islam.
India's ruling BJP had expelled one Naveen Kumar Jindal and suspended the other Nupur Sharma after their remarks drew censure from a number of Gulf partner countries. Kuwait was one of the few Gulf countries to summon the Indian envoy to lodge an official protest. Kuwait's Foreign Ministry later hailed India's move against the offending spokespersons.
Related News
Kuwait Government to Arrest and Deport Expats Who Protested Remarks Against Prophet Muhammad During Illegal Demonstration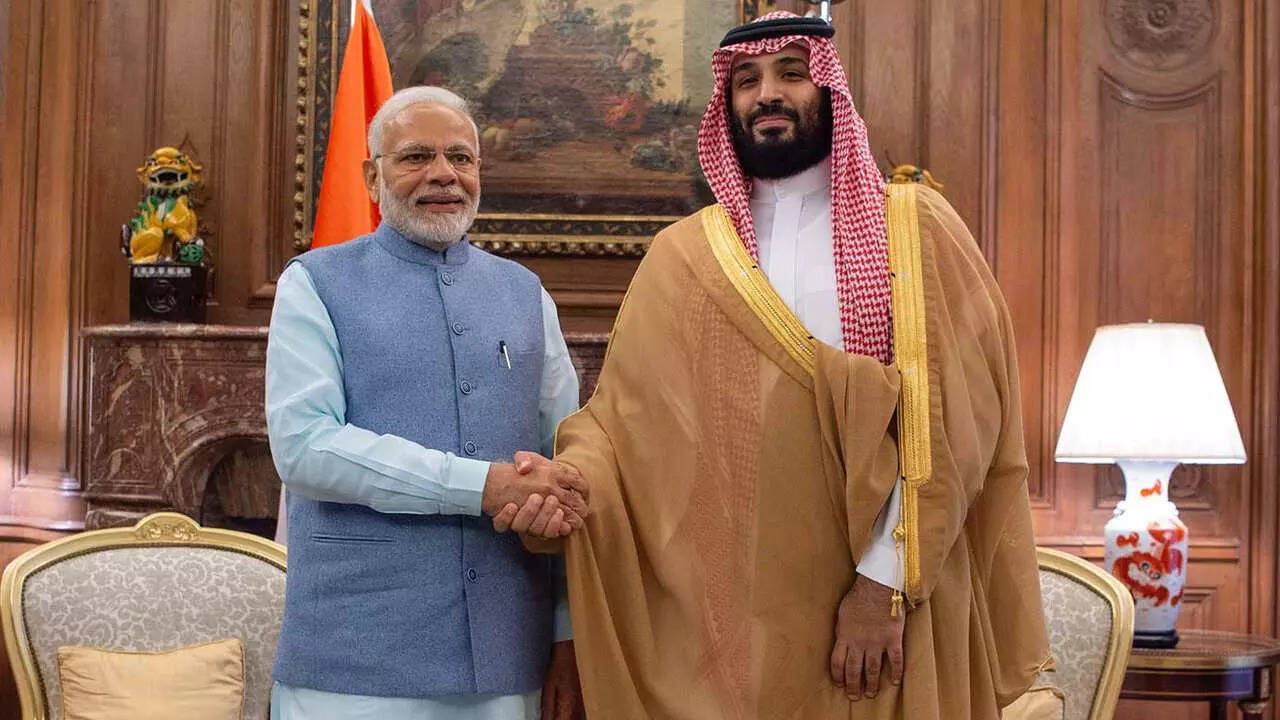 Test of faith: Can India's deep ties with the Gulf, disconnected from faith, withstand the row over derogatory remarks about Islam?
However, amid these developments, members of the expatriate community (foreigners who live and work in Kuwait) staged a protest demanding action against BJP officials. Today, the Kuwaiti administration is cracking down on these protesters largely from the Fahaheel region who staged the demonstration after Friday prayers. According to local media, the protesters will be deported to their respective countries, although the government has not specified the nationality or number of those who will be deported.
According to Kuwaiti law, it is illegal for expats to participate in sit-ins and demonstrations.
Influx of immigrants
Kuwait has long struggled with an immigration problem, even though it was once the solution for the sparsely populated Arab nation. When the
first census
of Kuwait was conducted in 1957, it had a small young population – the media age was only 14.
In 1961, the population of Kuwait was estimated at 321,621 people, of which 62% were male and 37% female. The huge gender gap was due to the large labor force that migrated into the country and needed human labor capital.
Since then, not only has Kuwait's population grown, but the gap between Kuwaitis and non-Kuwaiti has also widened.
It was not until 1990 that there was a drop in the number of immigrants, it was the same year that Iraq launched a full-scale invasion of its oil-rich neighbor and occupied its territories for months, torching oil wells as they later retreated. In 1990, the population reached 2,141,465 people, 72% of whom were non-Kuwaiti. After this major demographic change, the population exploded again with the constant influx of immigrants.
In 2020, there were 30,99,350 non-Kuwaiti in the country and 1,365,170 Kuwaiti nationals. For many years in a row, Kuwaiti nationals found themselves in a
minority
in their own country and they see foreign workers as a problem.
According to the latest statistics, the Indian community remains the largest in Kuwait, followed by Egyptians. According to PTI, the number of Indian nationals legally residing in Kuwait crossed the 10 lakh mark in 2019. The Indian community in Kuwait continues to grow by 5-6% annually, according to the Indian Embassy in Kuwait.
Kuwait has very strict labor laws. The Indian Embassy website notes in its
notice
workers immigrating to the country that they should not strike or resort to agitation because it is illegal under Kuwaiti labor law. You could be arrested, imprisoned and also deported, the notice warns.
Curb "loose work"
According to a report by the Kuwait Times, the government is working strictly to control the demographic imbalance in the country. This has been an area of ​​growing interest, particularly after the economic repercussions due to the Covid-19 pandemic. There have been louder calls to address the population issue as Kuwaitis say foreigners are straining the country's infrastructure and facilities.
The Kuwait Times reported on a memo prepared in cooperation with 3 government agencies which noted that "the management of the population structure in Kuwait is still without a clear vision or practical measure and carefully studied".
The daily reported that the greatest pressure came from a notable influx of members of "certain communities which constitutes a burden on the state without any justification and poses a security risk". The memo also indicates that many of these workers are unskilled laborers who are concentrated in only a few sectors and undesirable in others.
The government hopes to take remedial action to curb rising wages by inspecting every expatriate and ensuring they are working in the area as indicated on their residency permit. Otherwise, they can be punished and a heavy fine will also be extracted from their employer.
The government will aim to reduce the number of workers from countries that already have large communities in Kuwait. The note also recommends that only skilled and technical labor from overrepresented countries be allowed in the future. The Cabinet should oversee such exchanges, the memo suggests.
The memo was not in favor of a complete freeze on immigration, but of redirecting it towards new markets and reducing the contribution of communities already present in large numbers in Kuwait.