Three panels to highlight the work of women health leaders

Who are widely recognized experts and innovators
WINSTON-SALEM, North Carolina (March 24, 2022)—Salem Academy and College will hold its inaugural Healthcare Leadership Forum on Thursday, April 21, 2022. Salem College is the nation's only liberal arts college exclusively dedicated to developing the next generation of female healthcare leaders. The Health Leadership Forum will feature a selection of women in health leadership positions who are widely recognized as experts and innovators in their fields.
The keynote speaker for the Health Leadership Forum is Prathibha Varkey, MBBS, MPH, MBA, MHPEd, President of Mayo Clinic Health System. Panels will include leaders from Doctors Without Borders, Emory University School of Medicine, the Gillings School of Public Health at the University of North Carolina at Chapel Hill, and the Kate B. Reynolds Charitable Trust.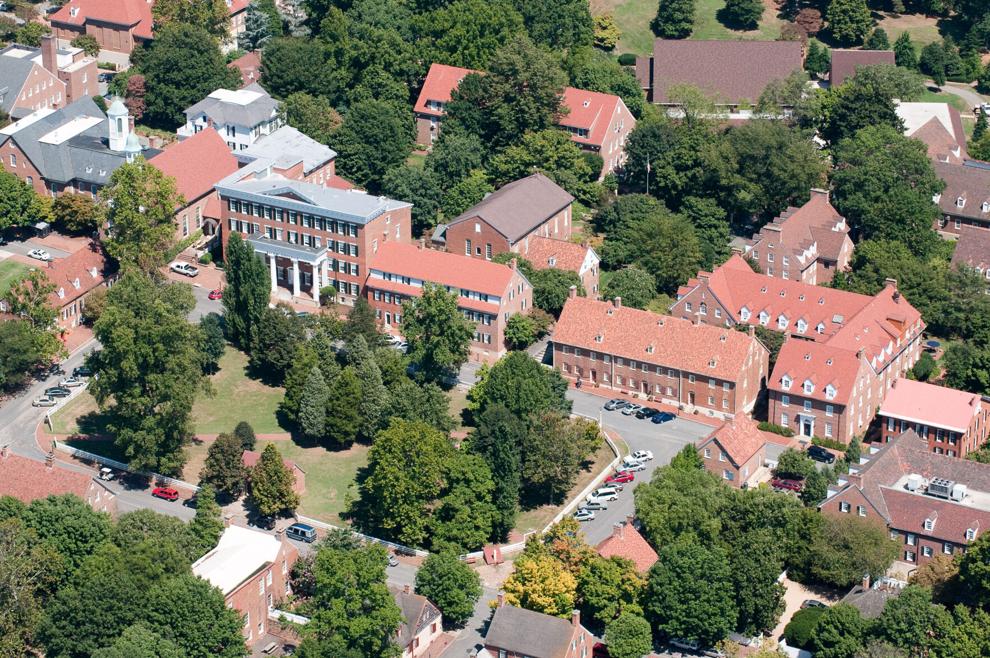 Panel discussions will focus on various career options, emerging issues in health leadership, and collaboration across disciplines will provide opportunities for students, educators, and community members to consider holistic solutions to health issues. local and global. The Forum is free and open to the public and will be held at the Elberson Fine Arts Center on the Salem College campus. For more information and to register for the Healthcare Leadership Forum, please visit rise.salem.edu.
"Salem College is honored to host regional, national and global health leaders, many of whom are graduates of our college, at the inaugural Health Leadership Forum," said Salem Academy President and Middle School. Summer McGee, PhD, said CPH. "During the Forum, we will discuss emerging local and global health issues as well as leadership lessons and challenges among women leaders in the health sector."
"One of the many highlights of the day will be Dr. Prathibha Varkey's keynote address," McGee said. "Dr. Varkey will share her leadership and professional journey, as well as her perspectives on how female health leaders can prepare for lifelong success and opportunity.
At Mayo Clinic Health System, Varkey leads 15,000 employees serving 16 community hospitals and 46 multi-specialty clinics at 44 locations in Minnesota, Wisconsin and Iowa. She is also a professor of medicine and preventive medicine at the Mayo Clinic College of Medicine and Science.
Appointed president of the Mayo Clinic Health System in 2021, Dr. Varkey previously practiced medicine and held several leadership positions at the Rochester, Minnesota-based Mayo Clinic for more than a decade before leaving for 2013 to take up CEO positions at Seton Clinical Enterprise. in Austin, Texas, and Northeast Medical Group within Yale New Haven (Conn.) Health.
Dr. Varkey holds a Masters in Public Health from Harvard TH Chan School of Public Health, a Masters in Health Professions Education from the University of Illinois Medical Center, an MBA from the University of Minnesota and an honorary Master of Arts from Yale University.
The Health Leadership Forum will begin at 10 a.m. with an introductory conversation on the importance of increasing opportunities for women in health leadership. The discussion will include Salem Academy and College President Summer McGee and local health leaders.
After the introductory discussion, the Forum's morning panel "The Persistent Pursuit of Excellence: Entrepreneurship and Research" begins at 10:30 am. The panel will examine persistence, possibility and entrepreneurship in healthcare leadership, including the impact of gender or sex on panelists' careers. Moderated by Jennie McLaurin, MD, MPH, the panel will feature NellOne Co-Founder and Therapeutics Chief Scientific Officer Cymbeline CuliaPhD and ORS Impact Health Program Evaluator and Director of Culture and Organizational Learning Paula Rowland, MPH, PhD.
Following the conclusion of the morning panel, the Forum will host a lunch of community leaders in health education with Salem staff and faculty. The luncheon guest speaker will be the Dean of the University of North Carolina at Chapel Hill Gillings School of Global Public Health Barbara Rimer, DrPH, MPH, who will examine what health leadership is and how it is taught. After lunch, Kate B. Reynolds Charitable Trust President Laura GeraldMD, MPH will share their insights on the role of philanthropy in achieving more equitable health outcomes here and abroad and how foundations can help health systems reduce disparities.
The Salem Health Leadership Forum will begin the first afternoon panel at 1:30 p.m. The panel is titled "Focus on the Future: Child Health" and will be moderated by Ann Wilson Cramer, senior consultant at Coxe Curry & Associates. The panel will include Terri McFadden,, MD, Partners for Equity in Child and Youth Health and Medical Director of Reach Out and Read, Georgia, and Senior Vice President and Chief Nursing Officer of Children's National Hospital Linda Brooks Talley, MS, RN. The panel will examine how children fit into the health system, including the biggest threat to children and the link between women's and children's health.
The second afternoon panel, titled "Where in the World: Global Health," begins at 2:30 p.m. and will be moderated by Sallie Craig Huber, MSPH. The panel will include a discussion between the President of Doctors Without Borders Africa Stewart, MD, MBA and Dean of Qatar University College of Health Sciences Hanan Abdul Rahim, MSc, PhD. The panel will examine how women health leaders are engaging in global health, both during their studies and after graduation, and the career paths that lead to engagement in global health.
Following the afternoon panels, there will be a discussion beginning at 3:45 p.m. that will include the six panelists moderated by Lucy Rose, former FDA executive, global health care consultant and Vice Chairman of the Board of Administration of Salem Academy and College. The conversation will include information for students interested in healthcare leadership careers, tips for addressing the current public image of "burned-out healthcare workers" and how to inspire the next generation of healthcare leaders.
The Salem College Healthcare Leadership Forum will conclude with Dr. Varkey's keynote address at 5 p.m.
About Salem Academy and College
Salem Academy and College, celebrating 250 years and building on a foundation of empowering and preparing girls and women around the world to influence change, shatter expectations and lead. Focuses exclusively on developing tomorrow's healthcare leaders and change agents in STEAM and beyond.
Salem Academy and College is located in Winston Salem, North Carolina, a vibrant college town known for the arts and innovation. For more information on Salem Academy, please visitsalemacademy.com. For more information on Salem College, please visitsalem.edu.